Raizi 7 inch concrete grinding wheel for angle grinder

Raizi 7 inch concrete grinding wheel designed for aggressive grinding and material removal. Their unique "L" shape segments are specifically engineered to produce a clean, smooth finished surface with fast grinding action and long wheel life. Material: concrete, marble, granite, limestone, sandstone, york stone, natural and artificial stone, breeze blocks, cured concrete, faxing bricks and tiles etc.
Raizi 7 inch concrete grinding wheel Fast segment is designed to get as close as to the concrete floor edges. Clean sweep marks medium aggressiveness
This Raizi 7 inch concrete grinding wheel should be as good as a general purpose Grinder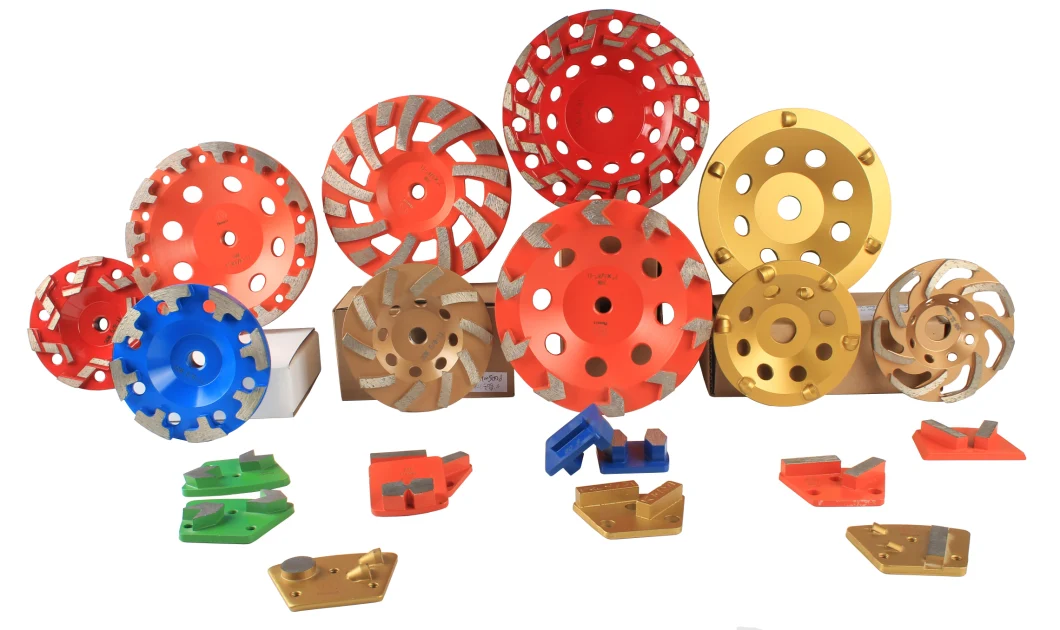 Advantages and difference
our metal diamond segments, especially on the hard surface of concrete and terrazzo
1.Our formula brings consistent cutting performance from the beginning to the end of grinding process from #30, #60, #120
2. Innovated and scientific segment arrangement design brings minimu friction and max cutting performance
3.most of diamond segments in the market can cut and last first 100 meters with good or very good performance. But after 100m or less, the diamond cutting performane will go down slowly or sharply depending on the quality you own. In this case, swirls will appear on the surface. You have to go back and re-do your work. The diamond canot work and cut the concrete. We adjusted the formula and tested times and times. Finally we got the right solutions.
4. We offer premium and medium quality diamond segmetns for different choice. Premium quality can work great on the hard surface. If you are grinding and leveling very hard surface C40 or C40+ concrete floor, we recommend you use this A premiuim quality to finish your job easily and quickly. This is your first choice when you have no way or facing big difficult.
Company information:
Raizi Tool Co.,Ltd.Established in 2006.engaged in producing professional polishing &grinding tools for concrete&terrazzo flooring industry from China. The factory is located in Dongying,Shandong,China. RAIZI technology brings an important balance to material removal perfoormance,tool productivity and overall tool life time. The result is a tool that gets the jobs done quickly, with the absolute highest quality standard,and the lowest abrasive cost.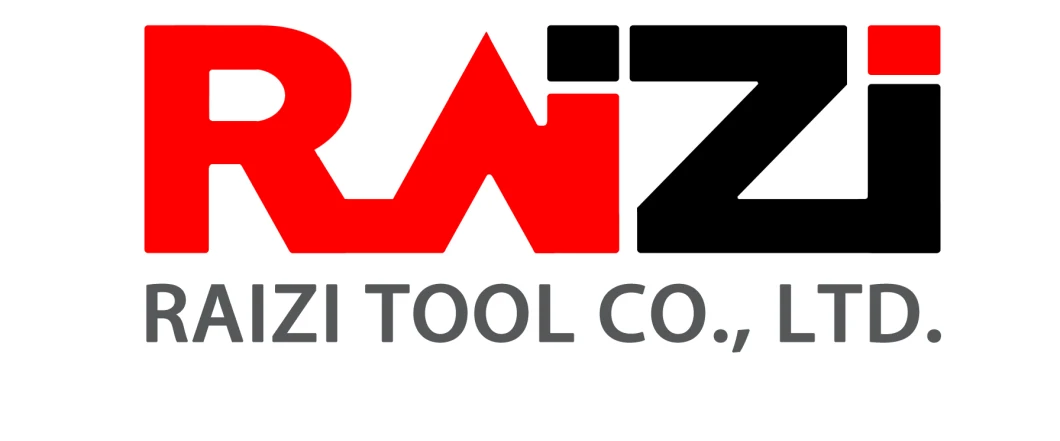 Exhibition: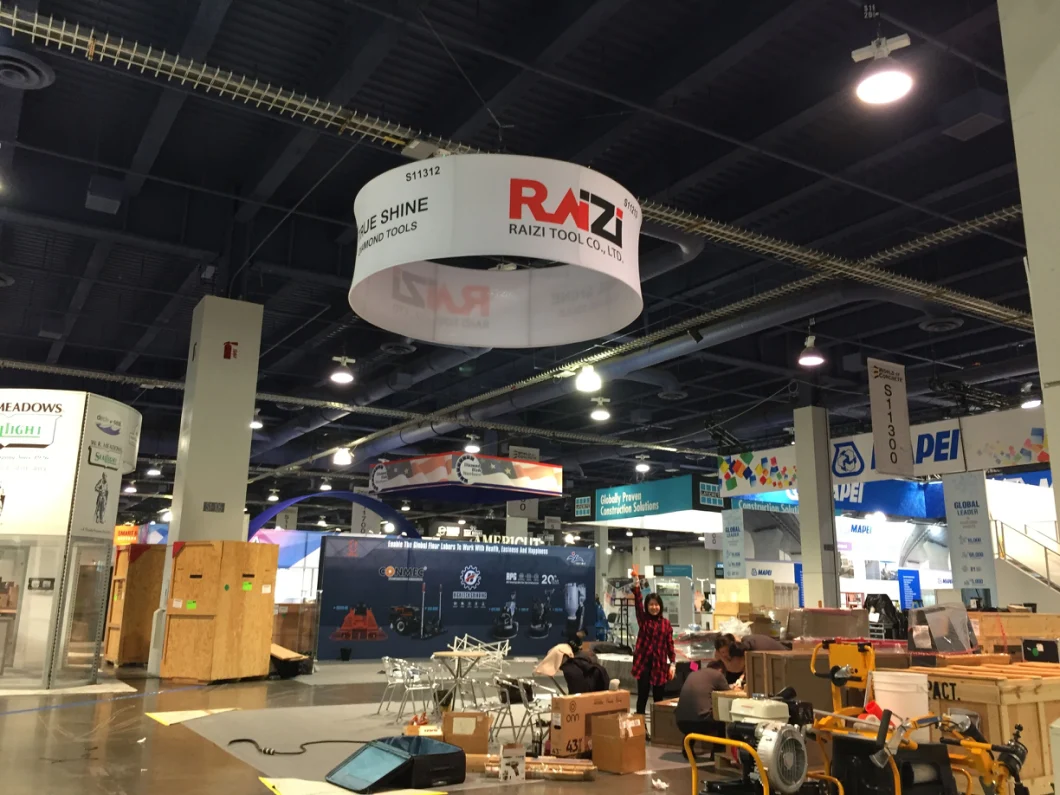 FAQ
1. Why choose mine product?
Superior quality, high brightness, fast speed , long life . professional level.
2.What line do we handing?
We have set up professional laboratory and site to study and test the tools
before they come to the marke.
RAIZI brings it's know-how and proprietary technology to the floor grinding industry.
RAIZI engaged in producting professional & grinding tools for stone ,concrete& terrzaao
flooring industry
3. How about the quality?
Our products have gone through the certificates issued by professional institute,
such as GS ,CE ,EMC and exported to US ,Europen union,Africa and other countries.
4.What do us cope with the breakage ?
Quality Guarante:
In case of any failure,please contact your local dealer.we asure that deal with the breakage.