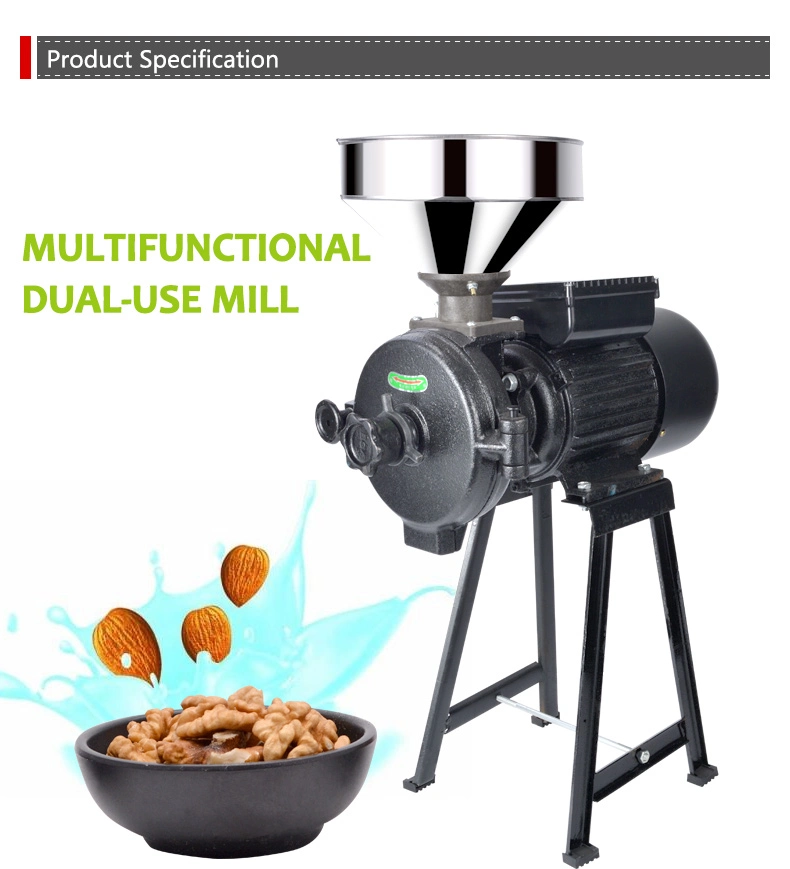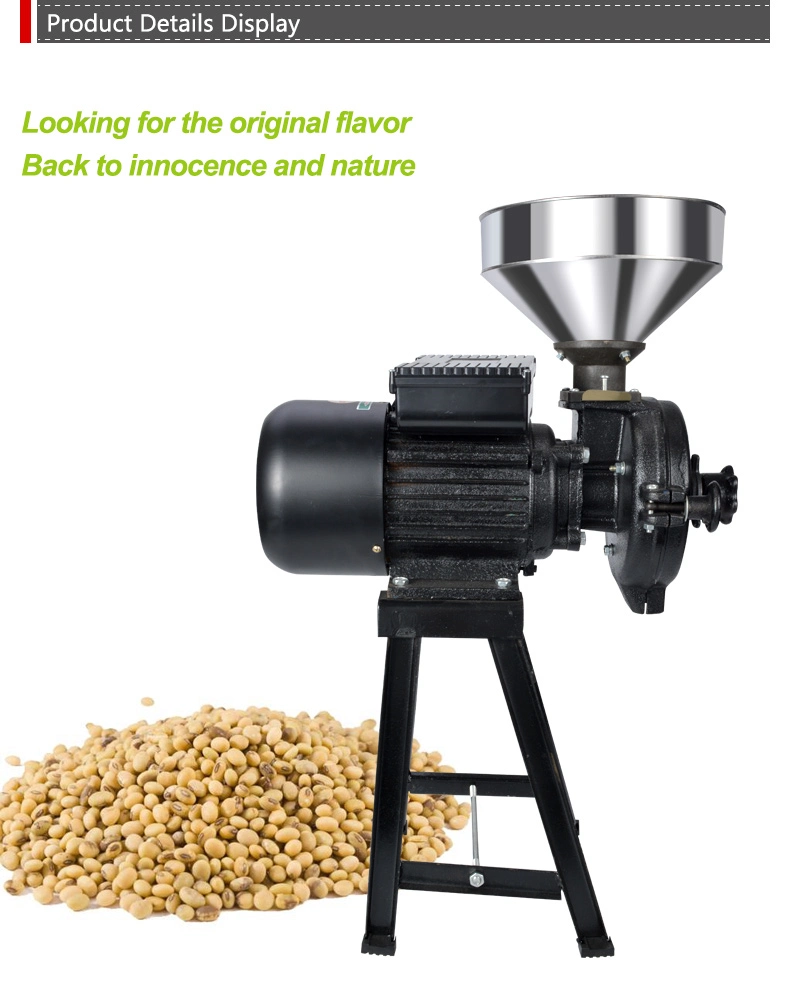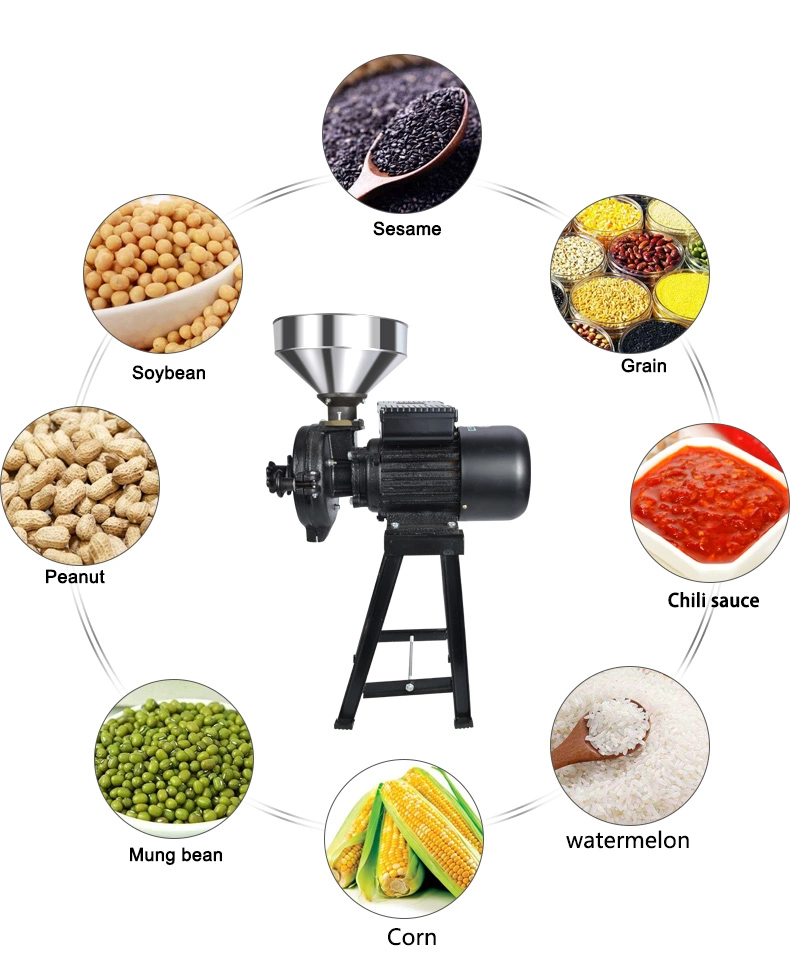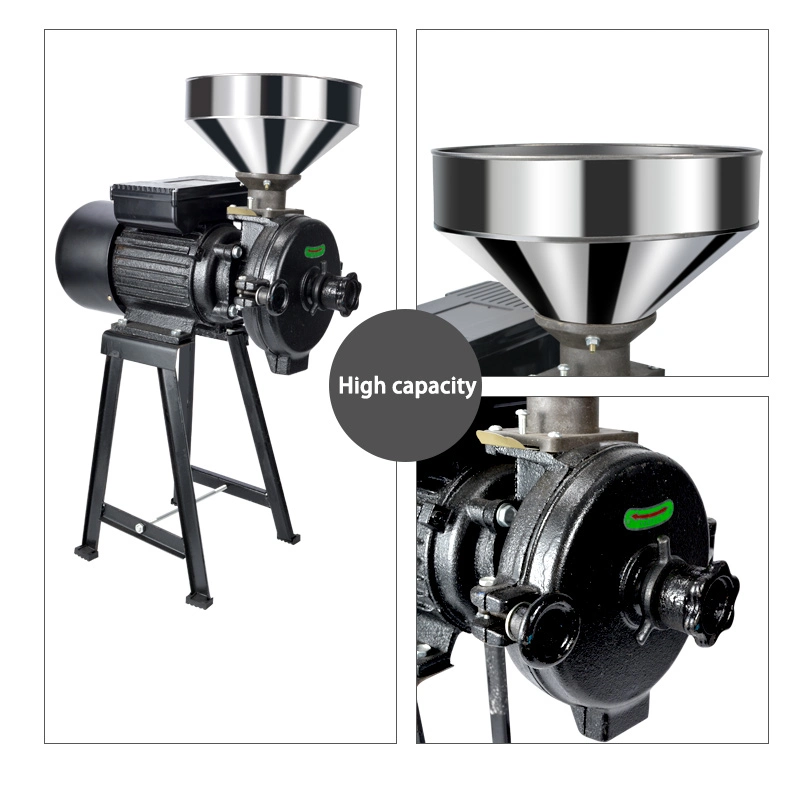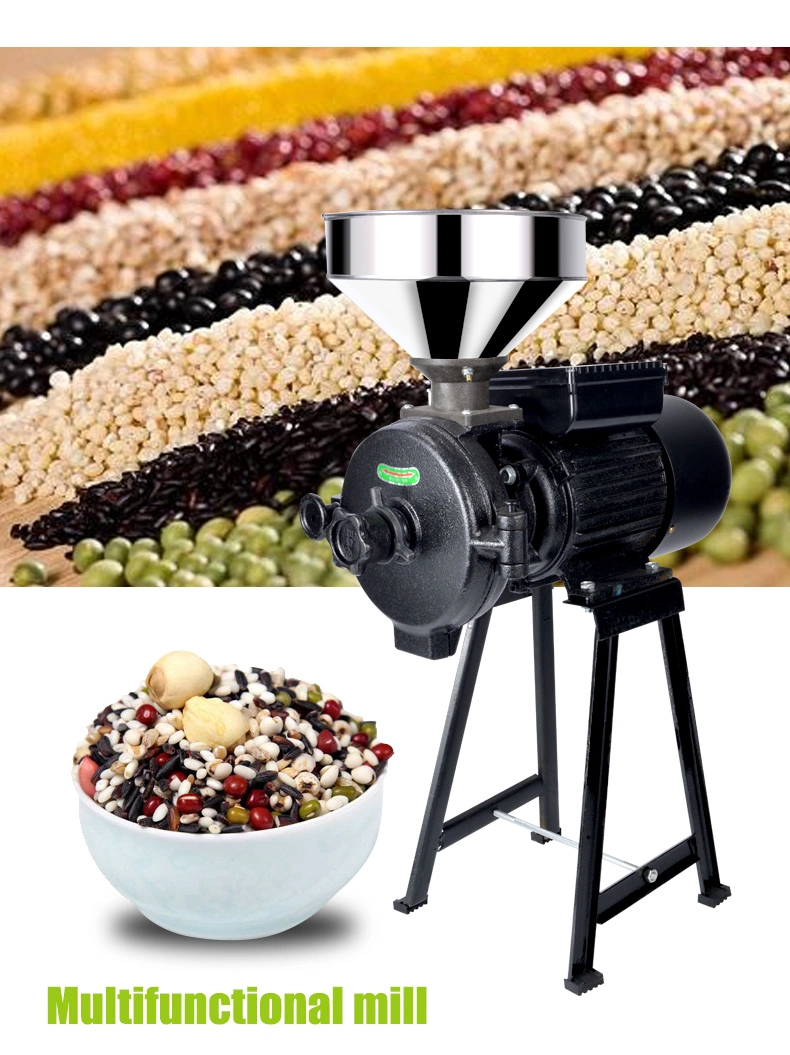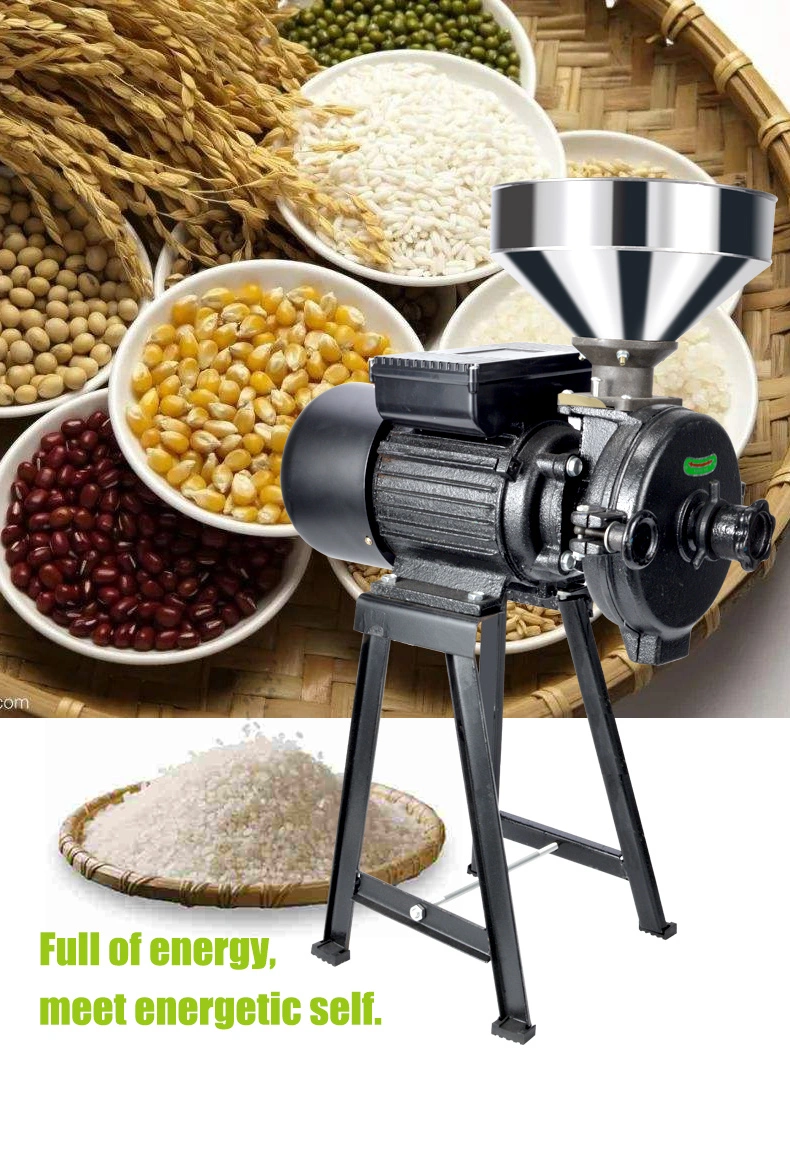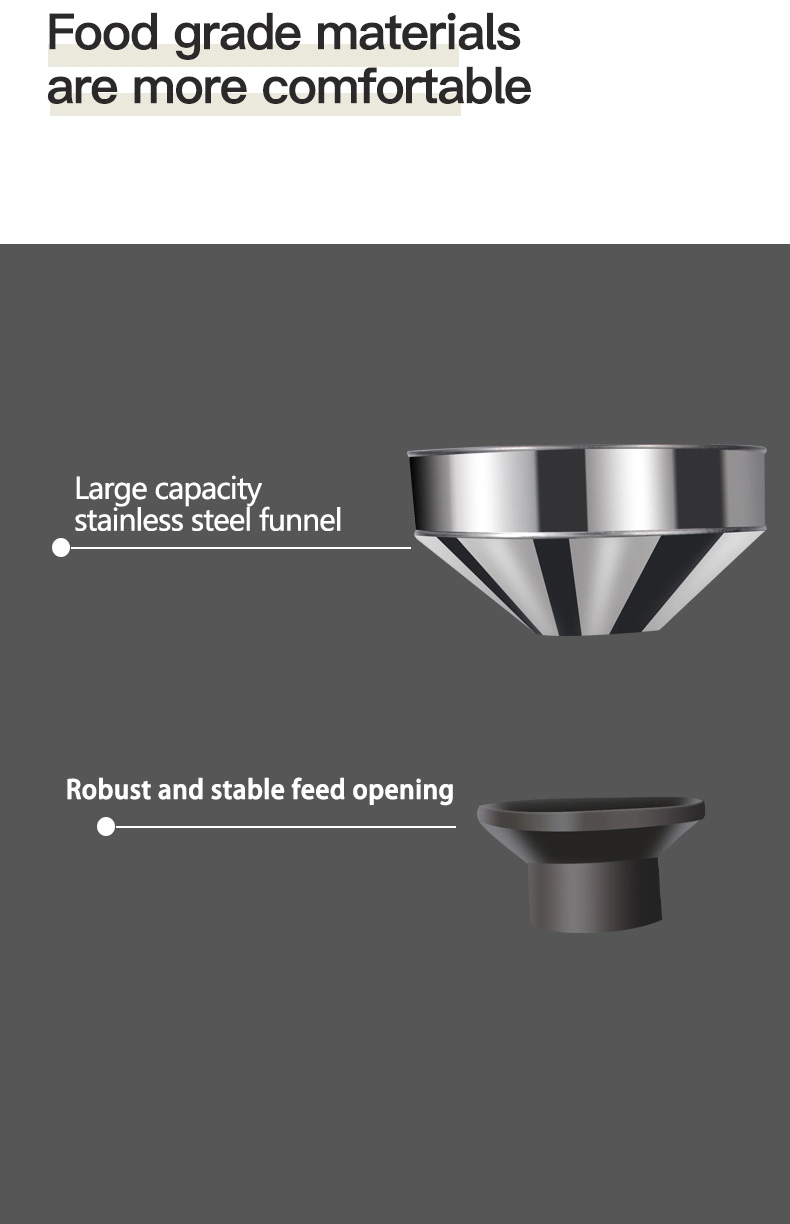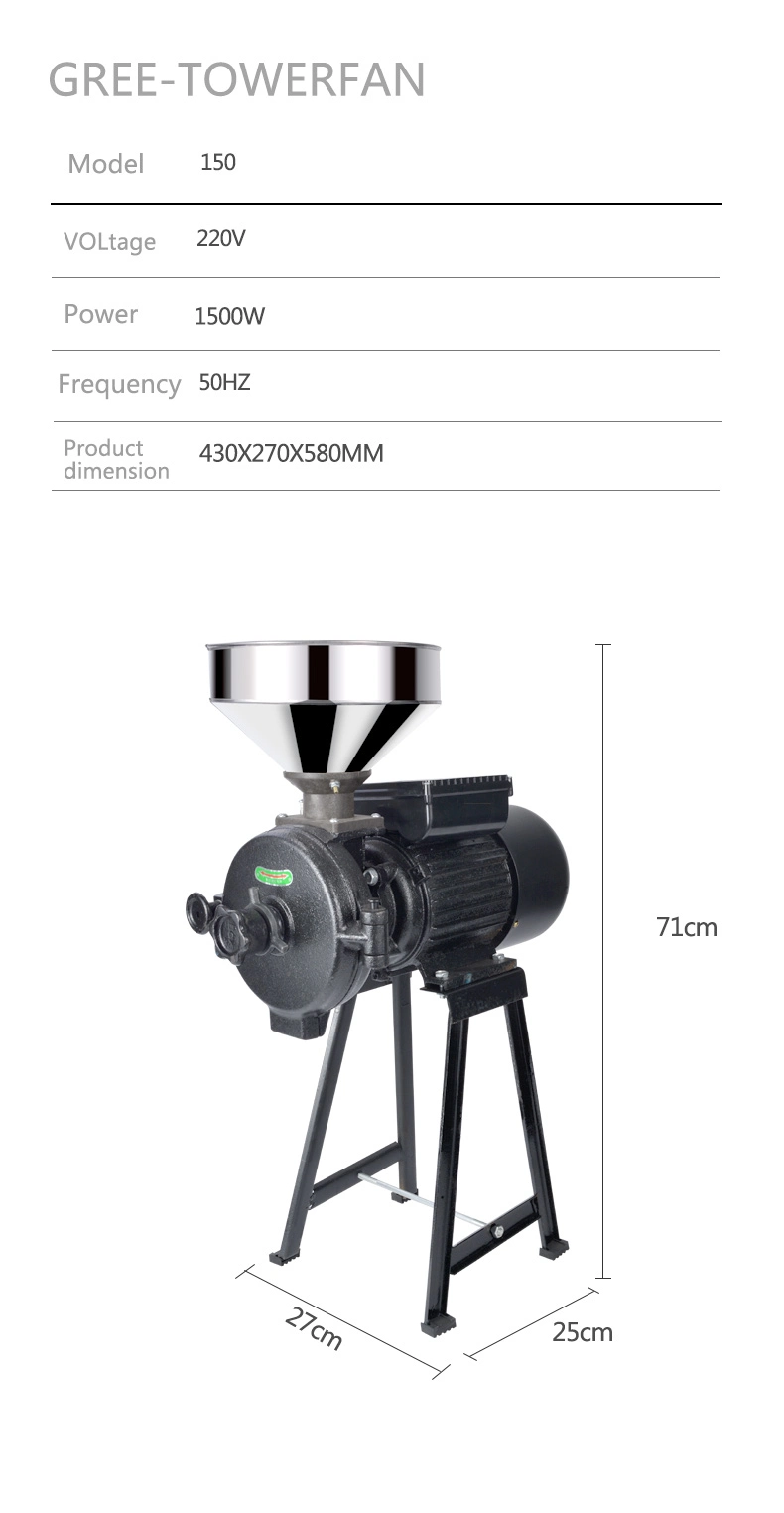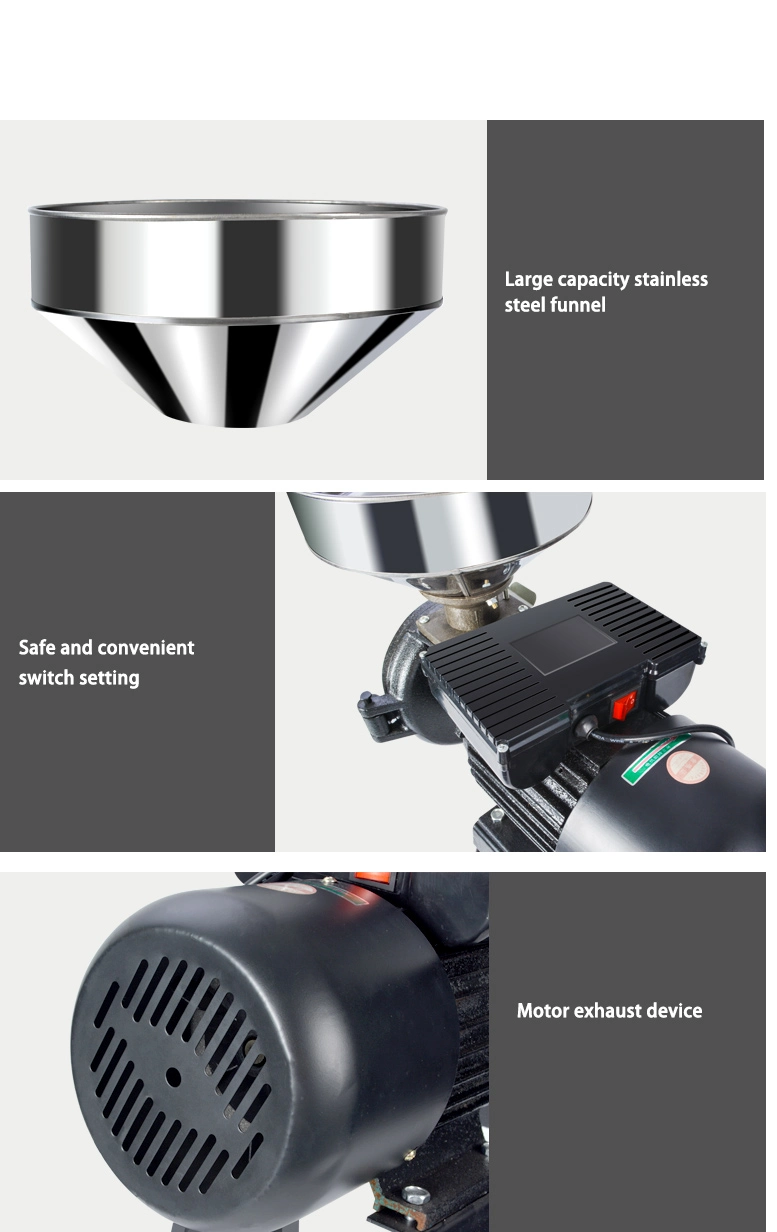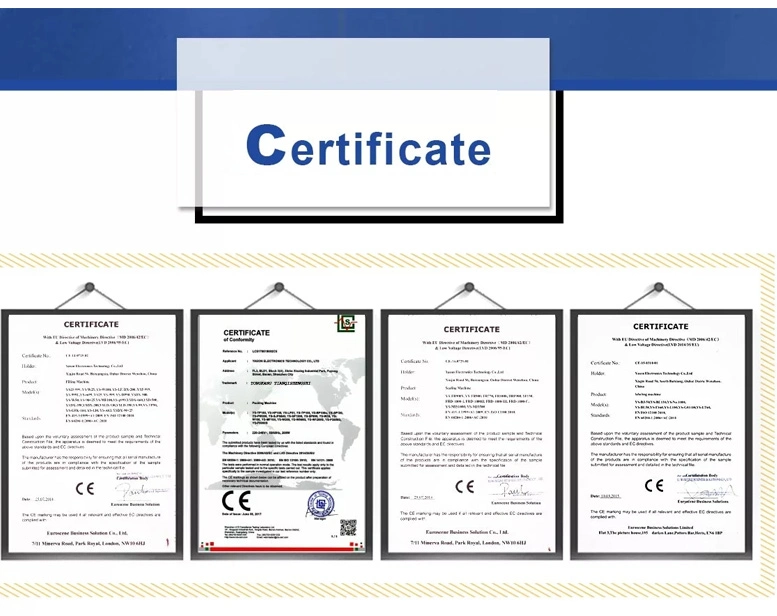 Specification:



Supporting power: 2200W.
Rated voltage: 110V.
Rated speed: 1400r / min.
Drill diameter: 150mm.
Direction of rotation: counterclockwise.
Milling: Corn ≥ 60kg / h.
Rice ≥ 75kg / h.
Wheat ≥ 75kg / h.
Paddy rice ≥50kg / h.
Refining: Soybeans ≥ 50kg / h.
Rice ≥ 50kg / h.




Application:



Electric Food Grinder Machine is suitable for wet & dry grinding of bean, rice, corn, wheat, rice, corn, sorghum, herb, soybeans, coffee and other crops into dry powder or wet slurry for corn flour, gluten free flour, rice flour, sorghum flour, tofu, soymilk, coffee powder or other food material or feed.



Advantage :



Electric Food Mill Machine features a capacitor shell made of galvanized iron material, which will not be crushed during the transport and puts an end to rust.
Electric Corn Mill Grinder has higher performance than traditional mill. The innovative steel milling technology with finest grinding diameter of 80 mesh opens the door to healthy life.


Note:
1. The powder or slurry milled from this machine is human edible.
2. The rust in the grinding disc is normal and does not affect the milled items.
3. Please open the cover after grinding for air dry to avoid rust.
4. Before using the device, please don't make the screw of grinding blades too tight, or the blades will be damaged.
5. Can not be used to grind nuts with high oil content.