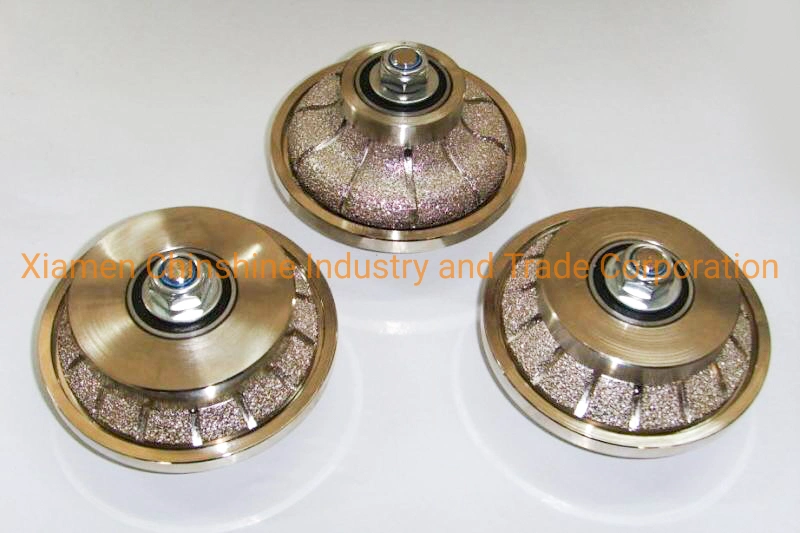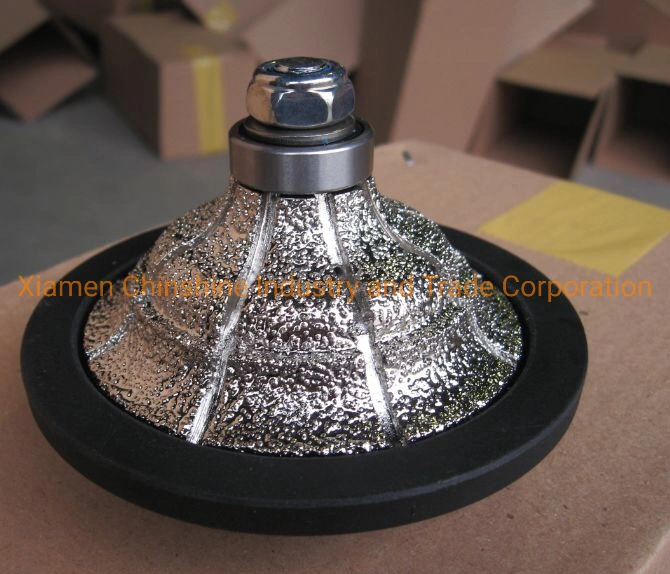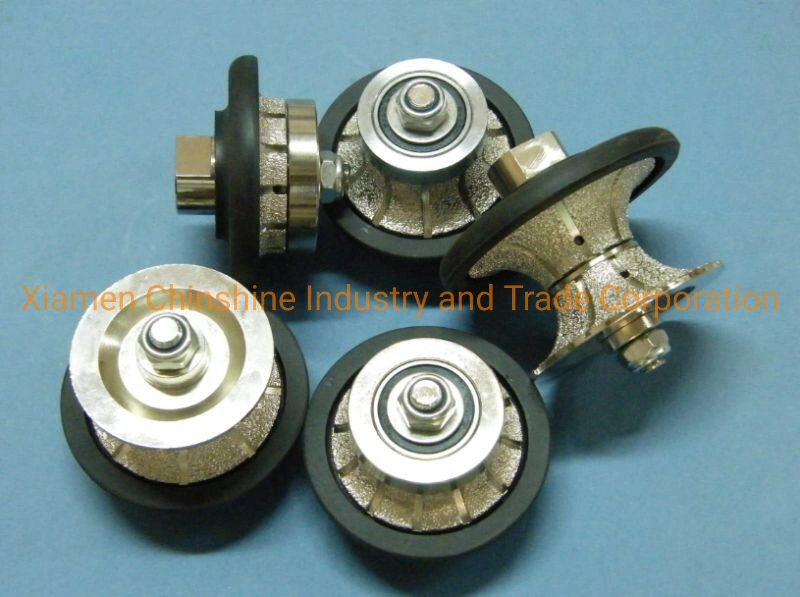 Vacuum Brazed Diamond Grinding Wheels
Vacuum Brazed Diamond Grinding Wheels for marble and limestone are quite popular on Middle East countries. Good vacuum brazed diamond grinding wheel has longer life and sharper for soft natural stone. ChinShine adopts the best diamond and vacuum brazed on surfaces, it along with high diamond concentration makes the grinding wheel able to cut and grind marble quickly.
We can make the vacuum brazed diamond grinding wheel or discs according customers drawing, all shapes and grits are available.
If you need sintered diamond segmented grinding wheel or profile wheel, please click here.
Why the working life of ChinShine vacuum brazed grinding wheel/disc for marble is so long?
The key factor of working life for vacuum brazed diamond grinding wheel disc is technology and equiptment. The new generation of brazing technology ensures the high strength welding of diamond. The high-performance vacuum brazed equipment ensures the excellent performance of the diamond. Ensure diamond particles wear little during grinding, the bond holding the diamond strongly and not easy drop off.
The popular sizes below,
Brazed diamond profile wheel/grinding wheel/polishing wheel

25.4/50/60mm

25.4/50/60mm

25.4/50/60mm

25.4/50/60mm

25.4/50/60mm
Vacuum brazed Diamond Profile Wheel Grinding Wheel for Marble/Granite/quartz Edge Sharpening
*Any thickness and diameters could be produced according customers'need.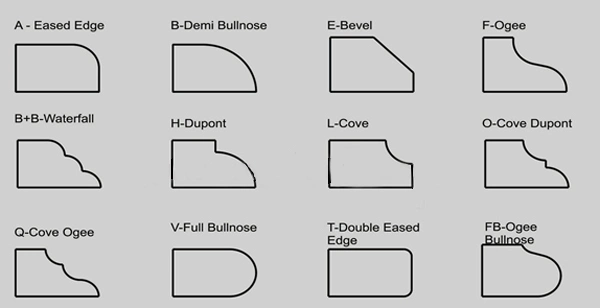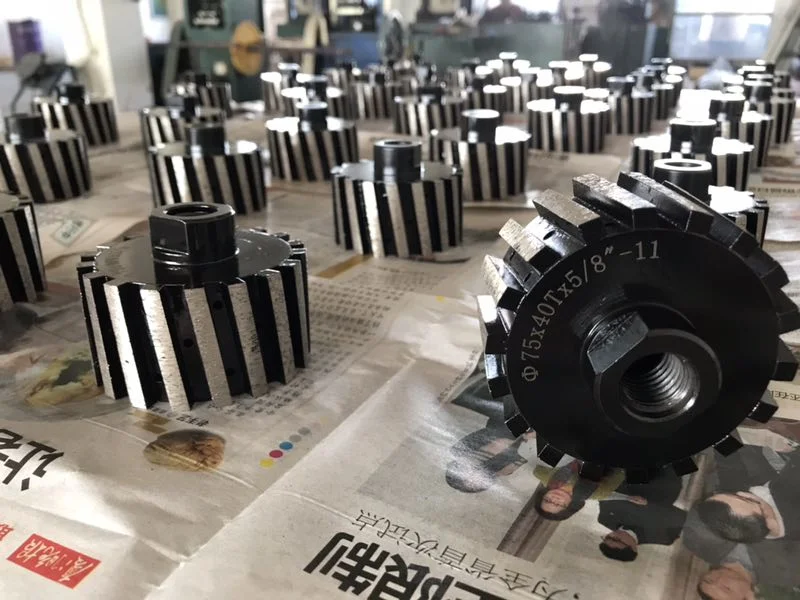 Manufacture
r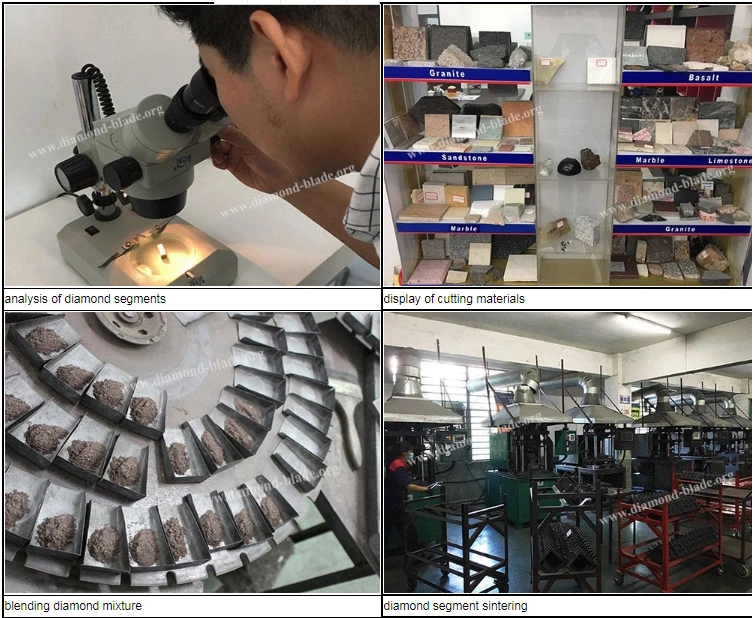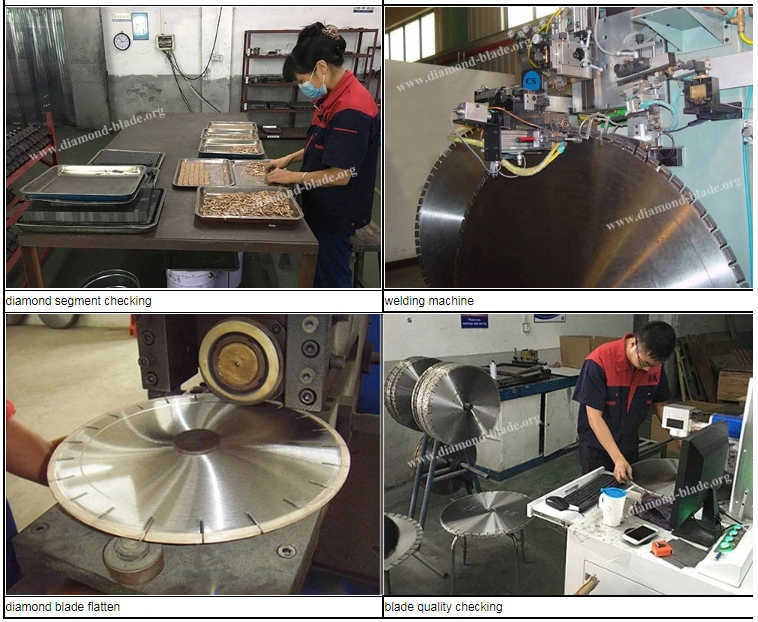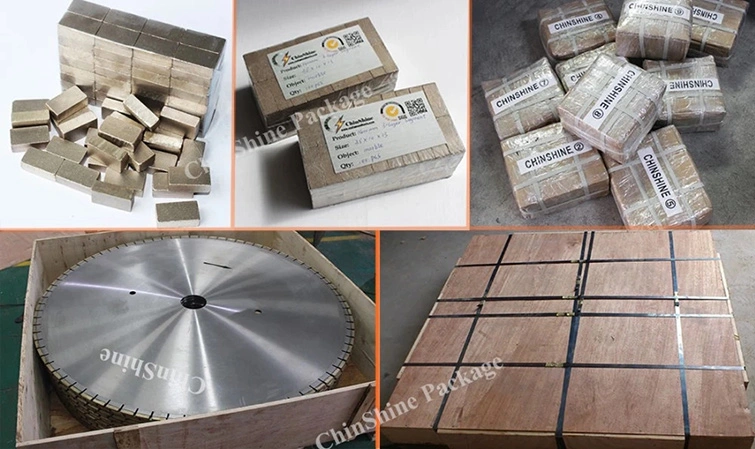 I bought different blades and segments from "XX" and you, the 350mm blades bought from xxx(other supplier) falling off segments, however the segments we bought from you for our 3000mm blade are very good and we are happy with them, I will be putting in an order for more segments in two weeks time, I will definitely buy your blades, thank you for providing such good segments for us.
--Maci** from Poland
"Congratulations, after the evaluation of all the saw blade supplier, we are very happy with your quality. You will become our important supplier. Now, we ask you to specify the lead time of production for orders of 400 blades, send me the total price, invoice please."
--Lore** from Italy

"Mikayla and company, you have always been true and honorable to your word. It has been a pleasure dealing with you in this past year.
I look forward to many more years to come."
--Mr.Wall Canada


Website: http://diamondsegments.en.made-in-china.com